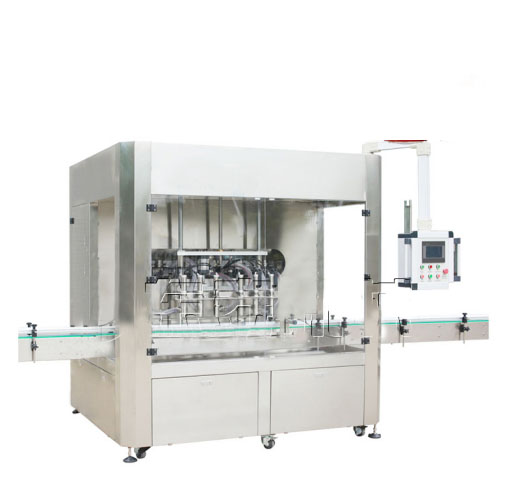 1500 bottles/hour sauce filling machine
Product advantages and features:
1. The first integrated filling and capping equipment with excellent technology
2. Wide caliber and fast speed, no broken bottle or cap
3. Save space, easy to operate
Product introduction:
The automatic chili sauce filling equipment integrates light, machine, electricity and gas, and adopts the basic principle of piston quantitative analysis. The filling line has high precision, convenient use and convenient maintenance. The key material of the machine and equipment: SUS304 stainless steel plate is used to produce real food-grade stainless steel, and the filling line is a working pressure filling line, which does not need to be equipped with a new high tank, which simplifies the installation process and improves the high efficiency of the filling line. It can be widely used in the automatic technology packaging production and processing of products in the food and sauce manufacturing industries.

Scope of application:
Basically, all sauces and sauce materials can be filled in the line, which is the biggest advantage of this automatic hot sauce filling equipment, including lump pork sauce, granular sauce, thick sauce, soybean sauce, special sweet noodle sauce, hot sauce, etc. .

After-sale service:
1. One year warranty and lifetime service
2. If there is a problem, please enter the after-sales service hotline, and the technician will come to repair it
3. There are professional and technical personnel to teach the equipment using skills and the problems that should be paid attention to in use
ENQUIRY MESSAGE