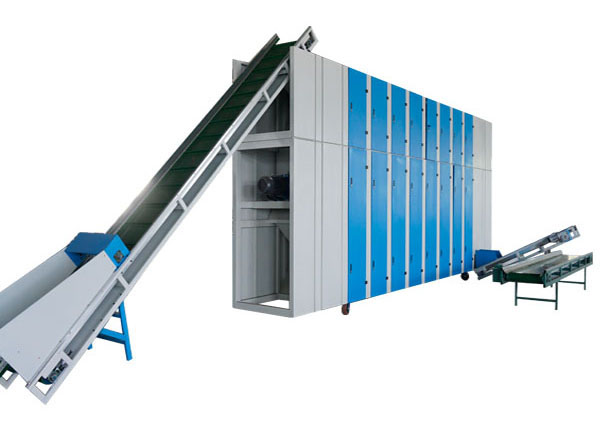 Automatic pepper removal machine
Product parameters:

Custom processing: Yes

Power: 3Kw

Power supply voltage: 220V

Scope of application: pepper

Dimensions: 700*800*1200mm

Weight: 220kg
Product introduction:
In response to this phenomenon in processing peppers, our company gradually developed a fully automatic pepper removal machine. Such a machine can greatly improve the production efficiency, and it is very simple to use. Just put the peppers into the running automatic pepper handle remover, and after going out, the pepper handles will be removed clean and tidy. It is a special machine for picking peppers that requires no maintenance, has good economic benefits and environmental protection advantages, especially liberates everyone from the bad processing environment, so that this kind of artificial processing stimulates the skin, choking the nose, choking the eyes, eroding, Tears and sneezing, skin burning and respiratory system irritation, nail irritation and discomfort, and great harm to human body. The inefficient traditional processing methods will be gone forever. What this type of machine needs to pay attention to is to regularly check the tightness and damage of the transmission belt, and adjust and replace it in time.
Scope of application:
The automatic pepper handle removal machine is mainly suitable for the removal of handles (handles) during the processing of peppers (Chaotian peppers, millet peppers, bell peppers, American red, Yiduhong, Dabanjiao and other peppers). Dried chili, its shearing capacity can reach 60kg/h, and the shearing capacity is proportional to the water content of chili. The clean rate of cutting pepper handle is over 95%. It has high efficiency and replaces the trouble of removing the handle with manual scissors.
Structural features:

1. This equipment is mainly used for cutting dry and wet pepper stems. The equipment has high cutting height, low pepper loss, high efficiency, and is suitable for different varieties and pepper shapes (customized). The single machine function is more than 5 times that of ordinary products in the market, and the performance of the whole machine reaches International leading level. The main machine of the product is supplemented with auxiliary equipment such as impurity removal and conveying, so that the automatic performance of the whole machine can be significantly exerted. It is an important equipment for the processing of bulk agricultural products, which can replace a large amount of labor, save operating costs, and greatly improve work efficiency.
2. During the rolling process of the sieve cylinder, the outer cutter and the sieve cylinder wall produce mechanical hinge force on the chili shank that penetrates through the sieve hole, so as to achieve the purpose of removing the chili shank.
ENQUIRY MESSAGE