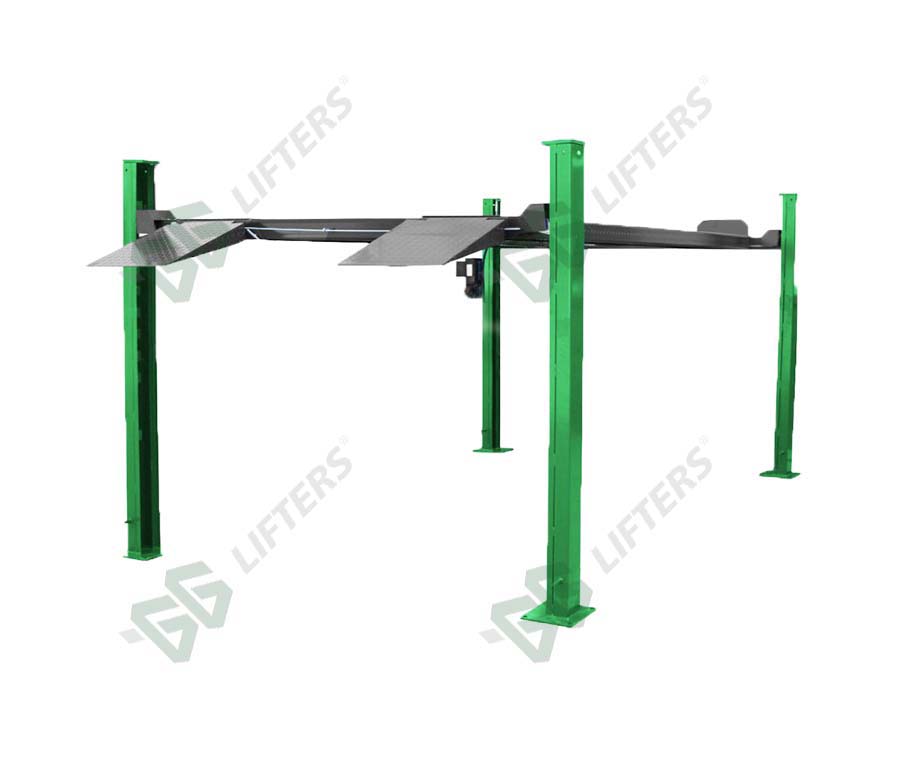 FOUR POST CAR LIFT
Hydraulic driven cylinder with wire rope lifting system through sheaves.

Anti-falling blocks in four posts ensure the safety at different heights.

Automatic safety locks and pneumatic lock release.

Internal sliding channels suitable other devices such as rolling jack & oil drip trays.

Diamond steel plate runways and ramps.

2 ea heavy duty sliding turn plates.

Equipped with hydraulic driven rolling jack, manual lock release with pneumatic pump.

Electric control panel IP 65 with high quality components (CHINT).

Steel parts are sandblasted then anti-corrosion primer painted and top finish color coated.
VIDEOS
PARAMETERS
Model NO

LFP45/1780/A

Drive Mode

Hydraulic Driven + Steel Rope

Loading Capacity

4500 Kg

Lifting Height

1882 mm

Width Between Runways

945 mm

Overall Height

2106 mm

External Dimension

Rise/Drop Time

70 S / 60 S

Rated Oil Pressure

18 Mpa

Surface Treatment

Sandblasted then primer painted and top finish coated

Lock Release

Pneumatic Unlock

Power Supply
Motor Capacity

220 V / 380 V, 2.2 Kw or according to customers' request

Safety Device

Four points automatic lock release, multiple lock release,
adjustable self-lock system to ensure safety

Color Chart
DRAWING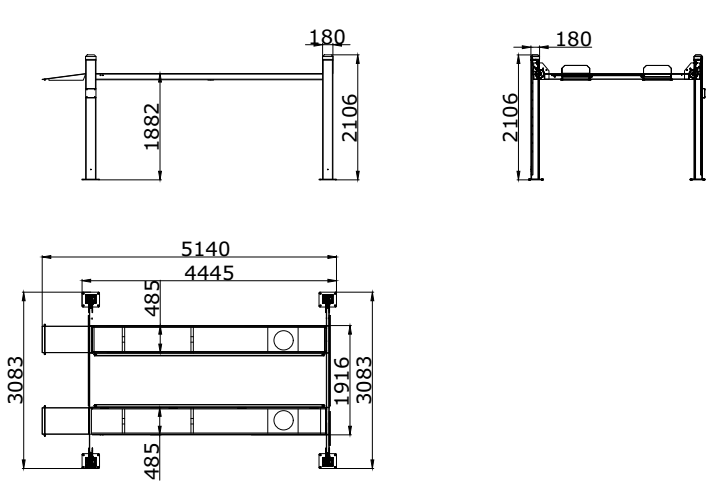 ENQUIRY MESSAGE