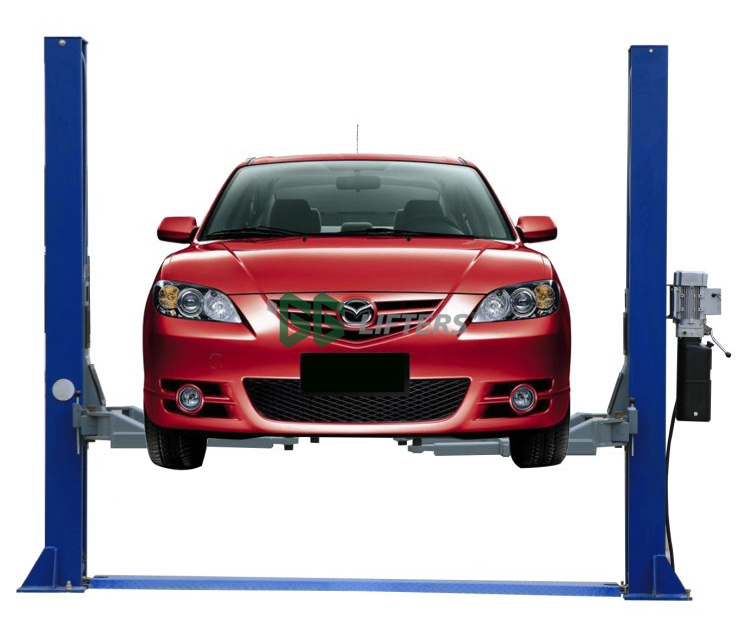 FLOOR PLATE TWO POST CAR LIFT
Dual-cylinder hydraulic driven and wire rope-balancing system.

Lifting carriages connected to roller chain , sliding on the posts.

High polymer polyethylene slide blocks, wear-resistance.

Low cable cover plate design, suitable for low ceiling repair shops.

Convenient for driving in and out.

Automatic safety locks, manual lock release system, safe and reliable.

Optional electric control panel IP 65 with high quality components (CHINT).

Polyurethane durable screw/ fixed pads and free high adapters.

Steel parts are sandblasted then anti-corrosion primer painted and top finish color coated.
VIDEO
PARAMETERS
Model NO
LTF35/1800
LTF40/1800
Lifting Capacity
3500 Kg
4000 Kg
Max Lifting Height
1800 mm
1800 mm
Lock Release
Manual Release
Manual Release
Another Lock Realease
Electric unlock is also available
Documents with Shipping
INSTALLATION MANUAL BOOK, USER BOOK, TROUBLE SHOOTING SHEET
Warranty
2 years against manufacturing defects
Rise/Drop Time
50 S / 40 S
Power Supply
Motor Capacity
220 V / 380 V, 1 Ph / 3 Ph, 50 Hz / 60 Hz, 2.2 Kw
OR according to customers' request
Color Chart
DRAWING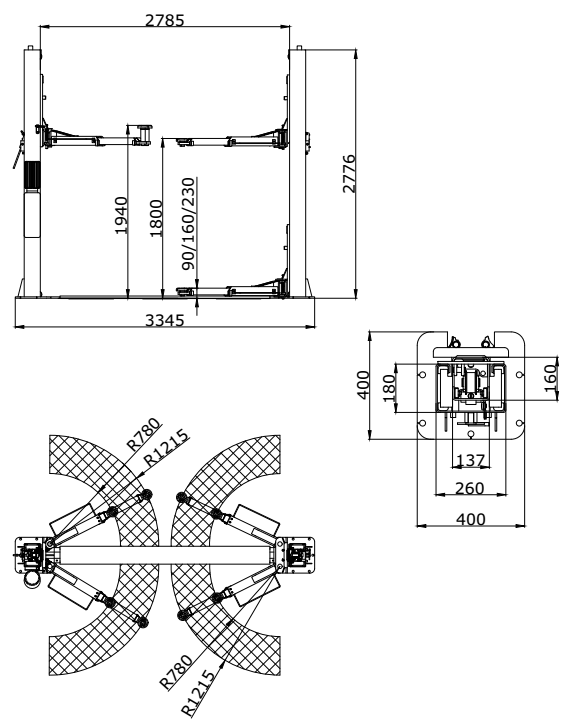 ENQUIRY MESSAGE