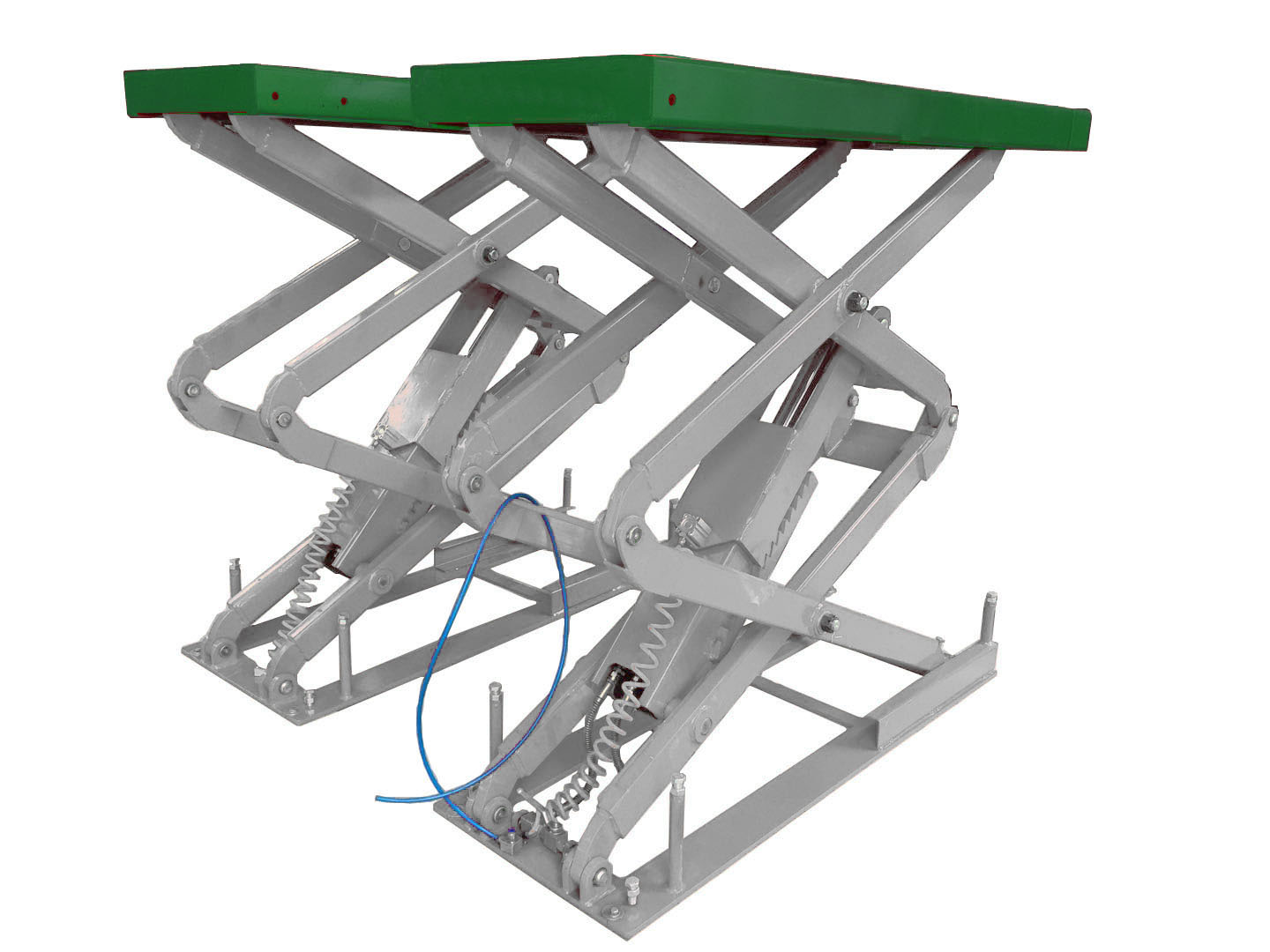 PLATFORM SCISSOR LIFT
Optional over ground or underground (Pit) type.

Over ground type has ramps from both sides.

Safety lock bar & manual lock release.

Pneumatic or electric lock release, safe and stable.

Power unit pumps the oil to the balance valve which controls the same amount of oil for the dual cylinders of the two sides.

Platforms go up and down simultaneously with tolerance within 3 mm.

Slim folded height, 330 mm.

Extendable platforms satisfy different repair service.

Steel parts are sandblasted then anti-corrosion primer painted and top finish color coated.
PARAMETERS
Model NO
LS35/2015 (over ground)

LS35/2015 (under ground)

Lifting Capacity
3500 Kg
3500 Kg
Max Lifting Height
2015 mm
2015 mm
Lock Release
Penumatic lock release
Penumatic lock release
With Ramp
NO
Yes
External Dimension
3603 mm x 2032 mm
3603 mm x 2032 mm
Folded Height
330 mm
330 mm
Documents with Shipping
INSTALLATION MANUAL BOOK, USER BOOK, TROUBLE SHOOTING SHEET
Warranty
2 years against manufacturing defects
Rise/Drop Time
50 S / 40 S
Power Supply
Motor Capacity
220 V / 380 V, 1 Ph / 3 Ph, 50 Hz / 60 Hz, 2.2 KW
OR according to customers' request
Color Chart
DRAWING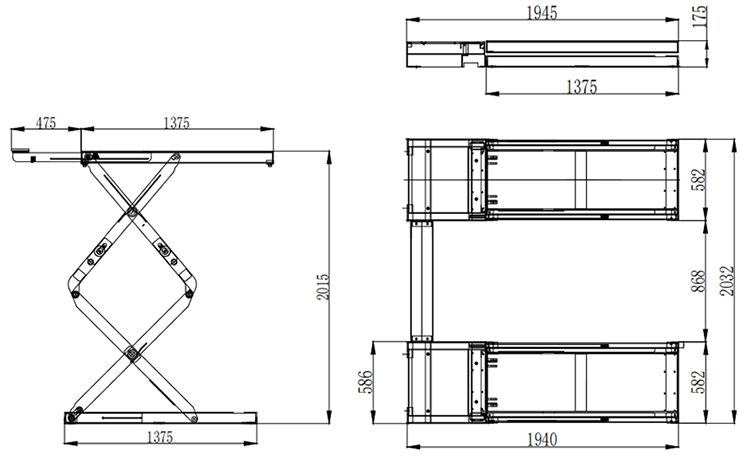 ENQUIRY MESSAGE