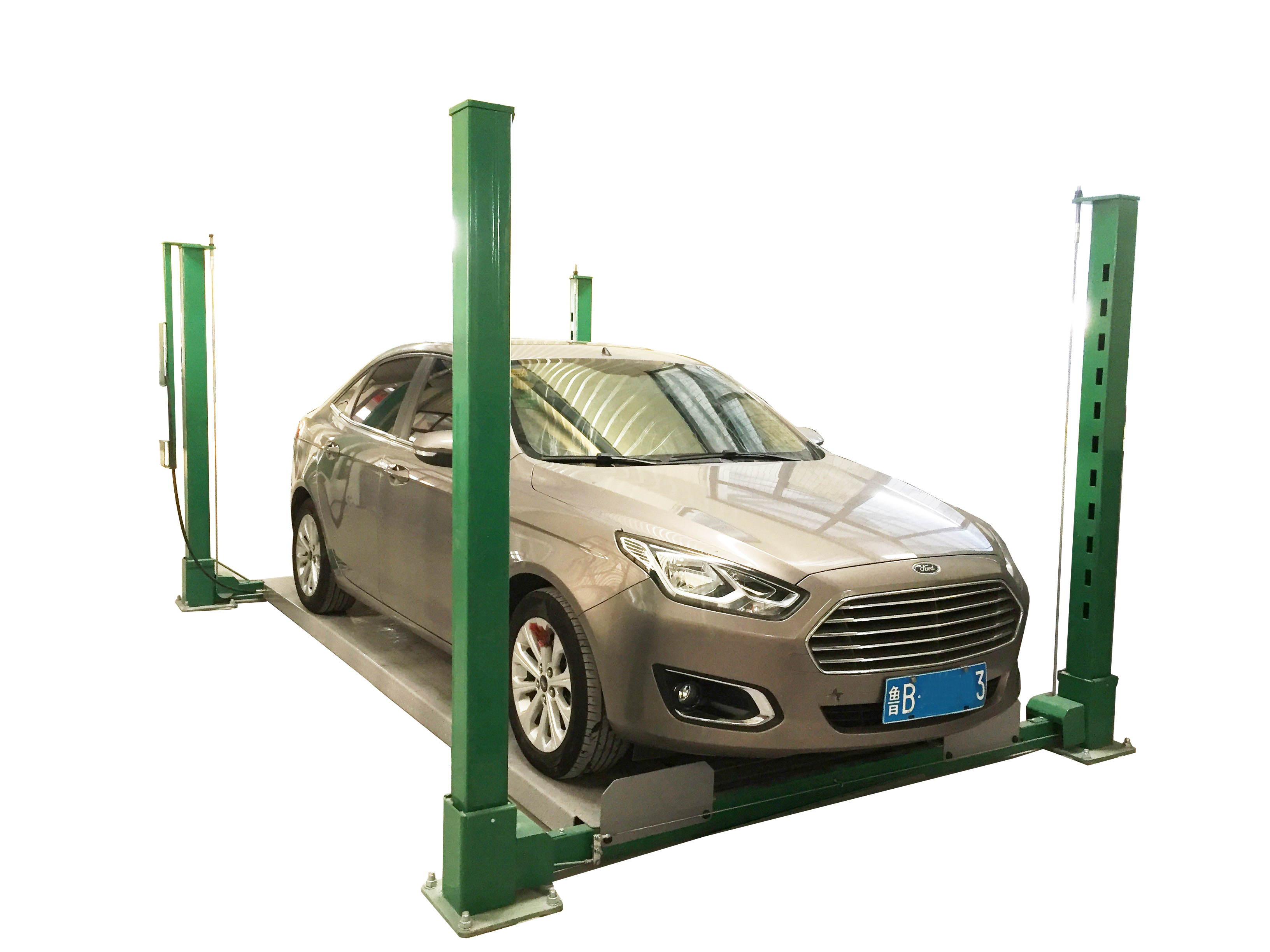 HEAVY DUTY 4 POST CAR PARKING LIFT (TUBE COLUMN TYPE)
1. With igh lifting capacity up to 5 Tons (11000 lbs).
2. Super wide platform to be 2120mm (72'4'') and drive through clearance, and lengh of runway to be 5200mm (170'7''), A full 2100mm (82") of clearance under the platform while resting on the top lock.
3. 12 * 12 cm (5" × 5") posts with 6" × 6" steel wire rope pulley, thicker crossbeam, 510 mm (20'') wide runway increased cable to handle heavy duty.
4. Tracks between runways and support plate in runways for extra strength
5. Reliable mechanical locking system.
6. Manual lock release or electric lock release.
7. Operation buttons with electric operation control panel.
8. Limite switch on post to avoid car hitting ceiling.
9.Wave plates or diamond plates in the middle of runway.
10. Optional aluminum ramp, rolling jack and caster kit.
11.Suit to dually trucks, and other wider trucks such as the Ford Raptor.
PARAMETER
| | | |
| --- | --- | --- |
| Model NO. | PFP40/2100 | PFP50/2100 |
| Lifting Capacity | 4000 Kg | 5000Kg |
| Lifting Height | 2100 mm | 2100mm |
| Drive through | 2120 mm | 2120mm |
| External Dimensions | 6206*3380*2473 mm | 6206*3380*2473mm |
| Operation Type | Push buttons on operation box | Push buttons on operation box |
| Manual Lock Release | Manual lock release or electric lock release | Manual lock release or Electric lock release |
| Middle in the runway | Galvanized wave plates / Dimond plates | Galvanized wave plates / Dimond plates |
| Rolling jack | 2 ea hydraulic rolling jack, manual release with pneumatic pump | 2 ea hydraulic rolling jack, manual relaease with pneumatic pump |
| Packaging dimensions | 5400*550*850 mm | 5400*550*850mm |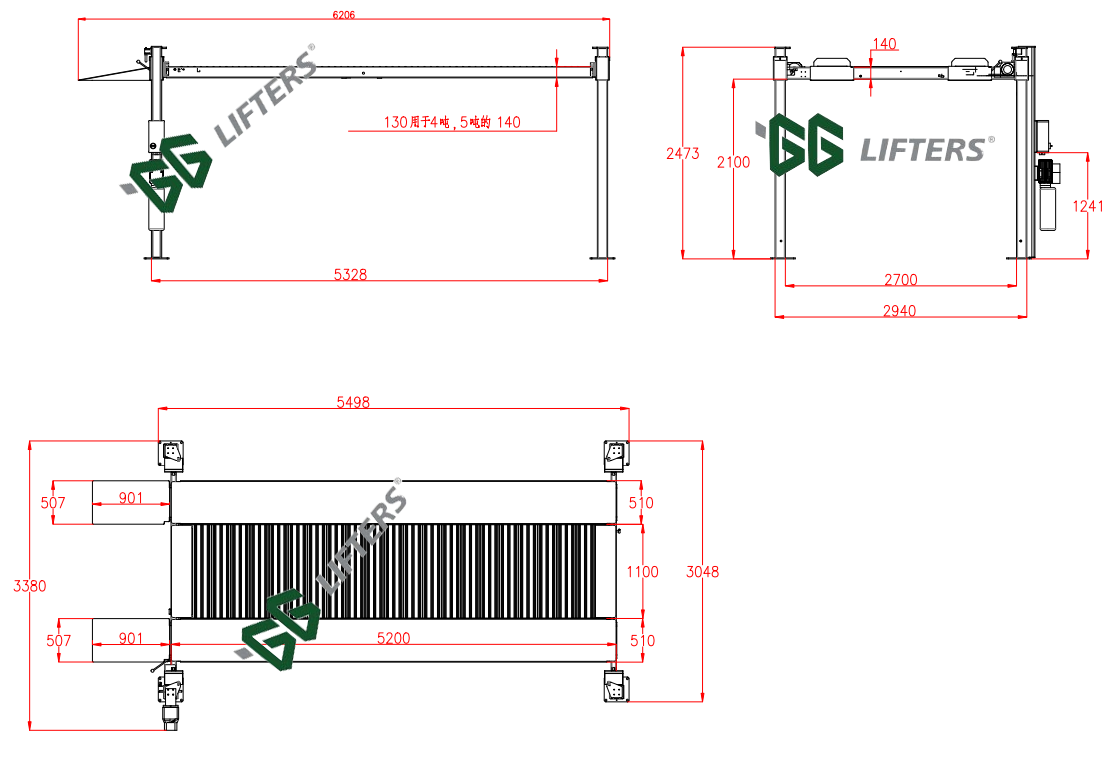 ENQUIRY MESSAGE