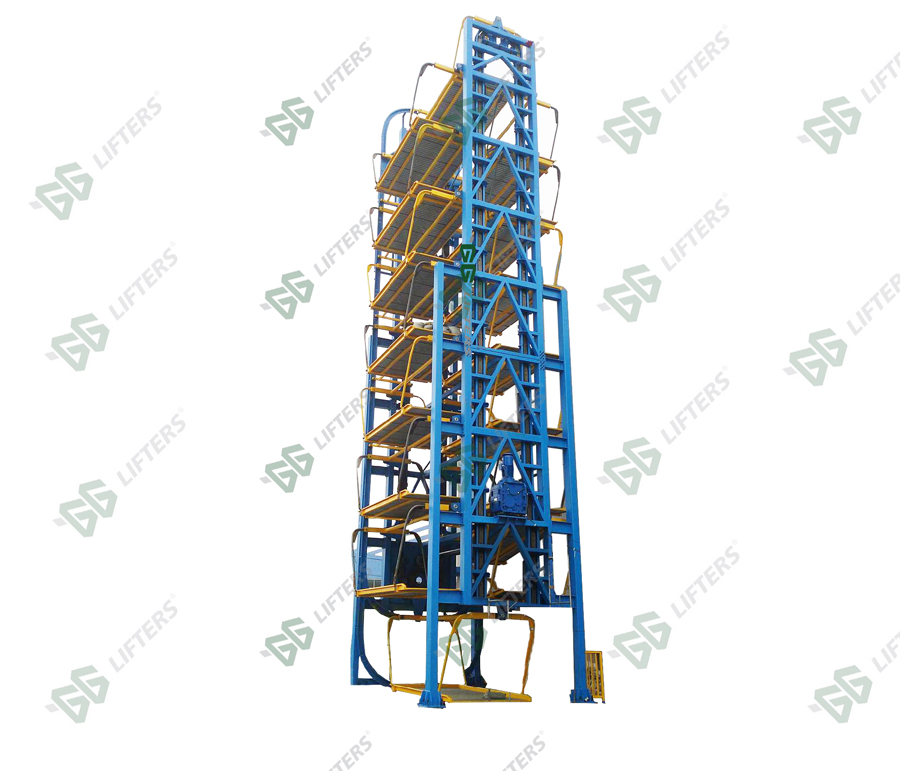 ROTARY PARKING SYSTEM
Motor driven, chain lifting system.

Designed to park vehicles by vertically circulating cage in CW / CCW directions.

The most space efficient parking solution as you can park up to 16 cars in small area doesn't exceed 2 cars.

Simple one-touch control and doesn't require professional operator.

Intelligent rotation direction (in CW / CCW) to shorten entry / exit time.

PLC automatic control system, touch screen to call the required vehicle in one touch.

Steel parts are sandblasted then anti-corrosion primer painted and top finish color coated.
PARAMETERS
Model NO
PCX20/9-16D
PCX25/9-16D
Lifting Capacity
2000 Kg
2500 Kg
Vehicle Size
5200*1900*2050 mm
5300*2000*2000 mm
Parking Space
16 cars
16 cars
Drive Mode
motor + chain + sprocket
Motor Capacity /Speed
7.5 Kw x 4Ph / 4.4 M / Min(2RPM)
15 Kw-MOTOR
9.2 Kw / ≤4.4 M / Min
Operation Mode
swiping card / manual button
PLC control
Pallet Materials
2.2 galvanized wave plate
2.2 galvanized wave plate
Total Loading Capacity
32000 Kg
40000 Kg
Warranty
2 years against manufacturing defects
Installation Space
6000*4850 mm
6500*5500 mm
Safety Device
photo electric sensor
photo electric sensor
Motor Capacity/Power Supply

220 V / 1Ph, 50 Hz / 60 Hz

or according to customers' request

380 V / 3 Ph, 50 Hz
or according to customers' request
Color Chart
DRAWING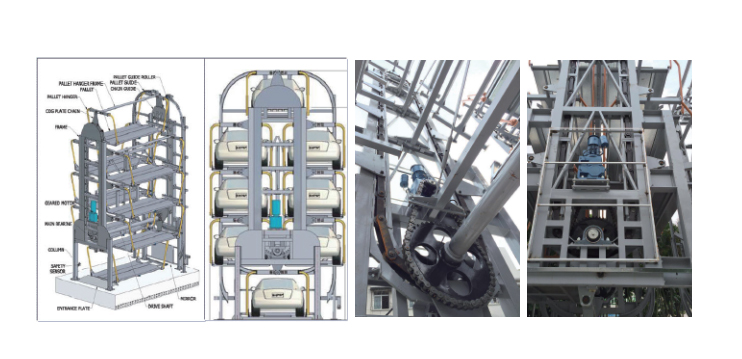 ENQUIRY MESSAGE