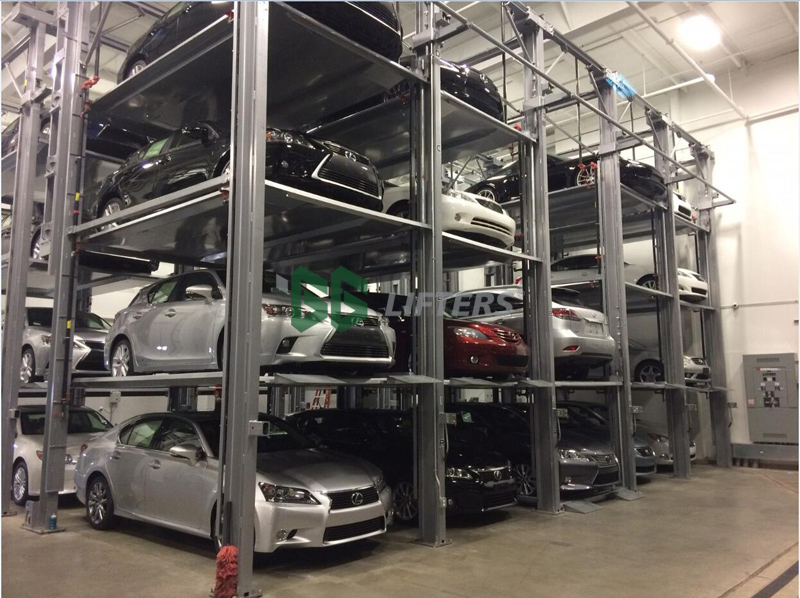 STACKER PARKING LIFT
Four post multi-level parking system with hydraulic driven and steel rope lifting system.

Automatic lock at every platform level to ensure safety.

Mechanical locks at all heights in all posts to prevent falling & collision.

Steel rope break protection mechanism to increase safety.

Parachute valve at hydraulic cylinder to avoid oil pressure drop.

Simultaneously manually unlock for all platforms at all levels.

Space saving, possibility to share posts for multiple connected units.

Suitable for car dealers & car service centers.

Steel parts are sandblasted then anti-corrosion primer painted and top finish color coated.

Possibility to have intumescent fire retardant coat for indoor application.
VIDEO
PARAMETERS
Model No.
PFS25/G+2
PFS25/G+3
PFS30/G+3
Lifting Capacity
2500 Kg
2500 Kg
3000 Kg
Lifting Height
2030 mm
2030 mm
2030 mm
Overall Width
3400 mm
3400 mm
3550 mm
Overall Height
6690 mm
8720 mm
9169 mm
Drive Through
2100 mm
2100 mm
2200 mm
Device Mode
Hydraulic cylinder driven + wire rope
Operation Mode
Automatic / Push Button / Turn Keys
Rise/Drop Time
50 S / 40 S
60 S / 50 S
60 S / 50 S
Lifting Speed
4 M / Min
4 M / Min
4 M / Min
Warranty
2 years against manufacturing defects
Power Supply
Motor Capacity
220 V / 380 V, 50 Hz / 60 Hz,
1 Ph / 3 Ph, 5.5 Kw
220 V / 380 V, 50 Hz / 60 Hz,
1 Ph / 3 Ph, 7.5 Kw
Color Chart
DRAWING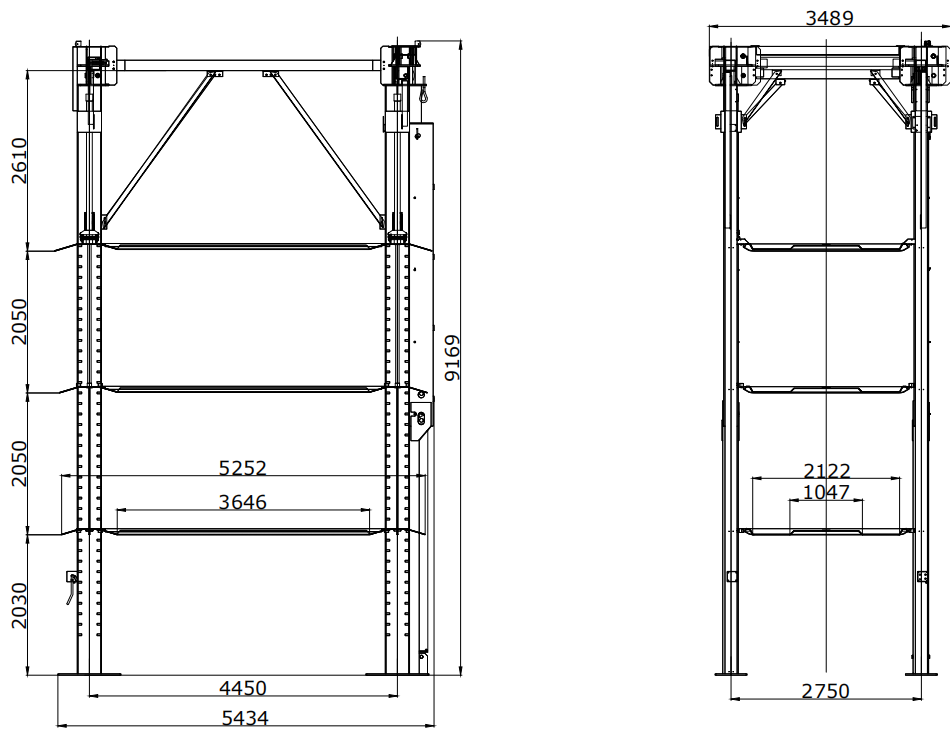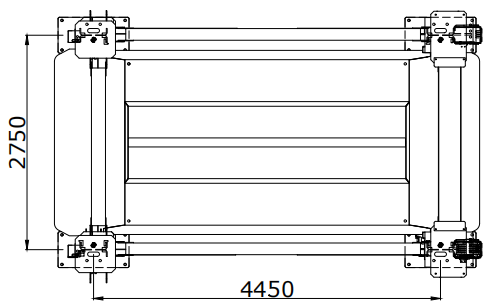 ENQUIRY MESSAGE